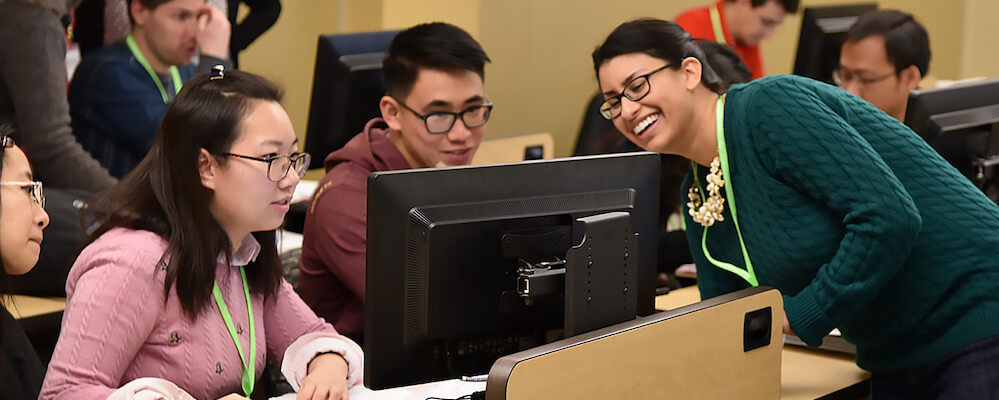 SAP at Mission
We offer the following SAP Courses.
BUS 041 - Beginning Business Analytics
ACC 073 - Accounting Information Systems
ACC 075 - Cloud Computing and Analytics in Accounting
ACC 077 - Business Processes and Enterprise Resource Planning Systems
---
SAP University Alliances Program
In this global and digital transformation era, companies need world-class tools to streamline and automate processes, improve efficiency, adapt to changes, and make effective decisions in a timely manner.
We've joined SAP's University Alliances of 3,200 educational institutions in over 111 countries to integrate SAP into our teaching.
Learn SAP – the world's largest provider of enterprise application software, used by 92 percent of the Forbes Global 2000 companies in more than 180 countries.
Get your resume to the top of the pile with your tech-savvy skills.
Obtain a SAP Recognition Award by taking any three of these four classes: BUS 041, ACC 073, ACC 075, ACC 077.
Prepare for the anticipated CPA licensure requirements of technology and analytics skills.
Evening and online classes at only $46 per unit plus fees.
---
What is SAP Software?
SAP: The world's largest provider of enterprise application software leading the market in the following:
Enterprise Application Software
Analytics
Business Intelligence
Fastest growing amongst the top four database vendors
Broadest portfolio of modular and suite solutions available on-premise, in the cloud and hybrid: customers have full choice of consumption mode
---
Customers
SAP serves more than 378,000 customers in over 180 countries.
Approximately 80% of SAP customers are SMEs.
SAP customers include:

91% of the Forbes Global 2000 companies.
98% of the 100 most valued brands.
100% of Dow Jones top scoring sustainability companies.

SAP customers produce:

78% of the world's food.
82% of the medical devices.

76% of the world's transaction revenue touches an SAP system.
---
SAP Careers
SAP employs 88,543 employees with more than 130 nationalities worldwide
Source: SAP Corporate Fact Sheet
---
Companies That Use SAP
Apple
Applied Materials
BMW
Bristol Roche
Coca-Cola
Fujitsu
Home Depot
Lam Research
McDonald's
McKesson
Myers Squibb
Nestle
North Face
Maxim Integrated
Mead Johnson Nutrition
Microsoft
Nike
PepsiCo
Porsche
Siemens
Walt Disney
---
Careers in SAP


See Careers in SAP, register to be notified of new SAP Career listings, sort by salary, location, job type, and experience level.