Welcome to Mission
The following is meant to help you navigate your first few days at Mission College. If you don't know, just ask! Go to ask.missioncollege.edu, or submit your question here.
---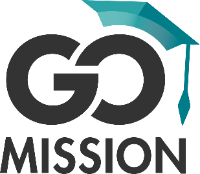 Mission Go App
Search and pay for your classes, log into Canvas, find a map, and chat with us on the go!
---
---
Your one-stop destination for service, your way! See videos on how to:
Video
Information

Resources

We offer a number of resources for students from financial assistance, laptop loans, wifi hotspots and more.

Go to resources.missioncollege.edu for more information.

You may also review Counseling at counseling.missioncollege.edu.

My Mission Portal

My Mission Portal allows you to pay your bills, register for classes, and see an unofficial transcript.

Register for Courses

Once you have a Student ID number, you may register for classes through My Mission Portal

Search for Classes

Go to schedule.missioncollege.edu and use our search tool to find the classes right for you.

Finding Textbooks

This video shows you how to find the textbooks you need for each of your classes. You can also type in the CRN code at the bookstore link or search for the class online and then click on "bookstore links" after you click on the class.

Add Codes

You can still add the class even after the semester start date, if there are seats available. The instructor will assign you an add code.

To add a class once it begins, you must contact the instructor (whether you are wait listed or not) via email or in person at the first day of class.

Finding Instructor Emails

Here is one way to find instructors' email address by searching for the class. If you don't hear back, email askmc@missioncollege.edu and we can help. Instructors and staff are also listed in the directory.

What to Take

Alum Trinidad Sanchez, now at San Jose State, gives some great advice on how to schedule classes.

Paying for Classes

You must pay for classes prior to the start of the term. Pay your fees using My Mission Portal.

Canvas

Never taken an online class before? We've got you - read this article.

If you add a class after it started prior to 11 p.m., you will have access to Canvas the next day.

WVM Email/See Your Schedule

The WVM Email address allows single sign-on and access to an array of free services, including how to see your class schedule through My Mission Portal.

Waitlist

If a class is closed, you can add your name to the section's wait list before the class begins. You will be notified by email of your status.

Tutoring/Academic Support

Career Services

Looking for a job on campus? Check out our Career Center. Employers can also register and add jobs as well.

Public Transportation

Mission College will issue a personalized and free VTA Smart Pass Clipper Card to all registered Mission students to ride the VTA Bus and VTA Light Rail systems for free.
Class Schedule
Looking for a specific class? Use the online search for classes offered. Please note the "r" on the schedule stands for Thursday classes.
Adding a Closed Class and Codes
Students can still add the class even after the semester start date, if there are seats available. The instructor will assign student an add code. To add a class once it begins, you must contact the instructor (whether you are wait listed or not) via email or in person at the first day of class.
Add codes will work on the first day of the semester.
If there are seats available, the instructor will assign students. Add codes can then be added within My Mission Portal. The Add Codes are valid through the first two weeks of the semester or a shorter period if a short-term course.
---
The Library has a Food for Textbooks program that if you donate 10 cans of food, you will receive a textbook for the semester. Please see the Library site for more details or click on the above link. Supplies are limited.
---
For information regarding specific support services available through DSPS and special classes (listed under Learning Services), please call (408) 988-2200 or TTY (408) 727-9243, or email DSPS@wvm.edu


---
Have a question in regards to career or academic counseling? Need help in how to deal with a personal situation? Have a crisis? We are here to help! Visit the Transfer and Counseling Centers located on the first floor by Admissions.
---
Our Veterans Services Center (VALOR) is located on the second floor of the Campus Center. Located across from DSPS VA Counselors are available daily.
More information about our services for Mission College veterans is at valor.missioncollege.edu
---
Food Service
Cafeteria–Open daily when regular semester classes are in session located in the Campus Center.
KJ's Café–Located on the first floor, lobby area of Main Building and in the Gillmor Center.
On Tuesdays and Thursdays the Hospitality Management Program serves lunch at The Bistro in their dining room from 11:30 a.m. to 1 p.m. It is open to the public.
---
A valid student or staff parking permit is required to park on campus. Student parking permit requirements are enforced Monday through Sunday, between 7:00 a.m. and 10:00 p.m.
Summer and Fall 2021:
Students will be eligible to receive a no cost semester length parking permit for the Summer or Fall. Do note that parking permits are still required on all vehicles and students will need to order a no cost semester permit online in My Mission Portal and display it on their vehicle when parked on campus. They can also pick up a permit at the parking office in the Campus Center next to the Bookstore. Purchasing Parking Permit
A semester-length student parking permit may be purchased online or in person at the Admissions and Records Office.
For online purchases, a printable temporary permit will also be provided if the permit purchased is currently in use.
Daily Parking Permit (Valid on the date purchase only- $3.00 per day). One-day "Daily" parking permits may be purchased at any of the daily permit dispensers located in parking lots B, C and D.
A student "grace-period" will be observed during the week immediately prior to the start of the Fall and Spring semesters.