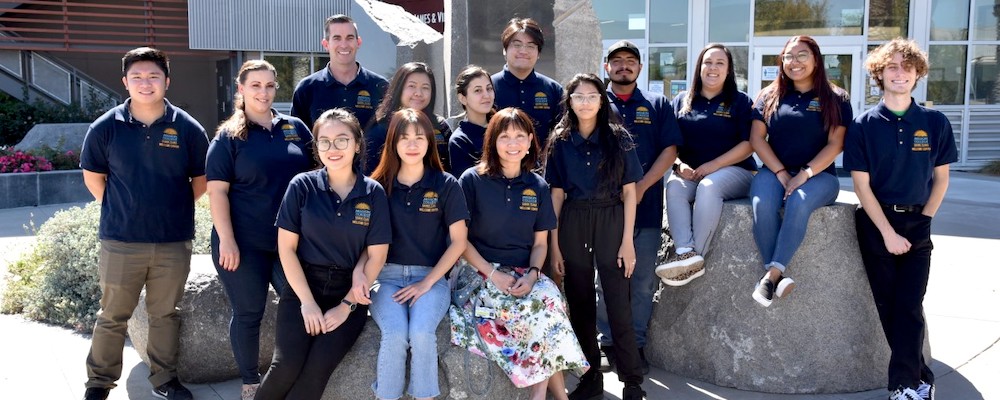 Welcome to Mission
Click the orange chat button on the right-hand side of this page to chat to speak with us.
Our goal is to provide new and continuing students a supportive entry into Mission College by assisting students with:
How we can help
Extends College Services: We assist students to better understand and utilize the support programs and services offered at Mission College (e.g. EOPS, MESA, the Math Lab and many more.)
Offers Individualized Support: Students can receive one-on-one assistance and mentoring from our student ambassadors.
Helps Struggling Students: The Center provides Student Peer Advising to assist students with academic success.
Promotes Family Involvement: The Center promotes the educational support of family and friends for students by organizing family orientations and college tours.
Encourages Communication: The Welcome Center facilitates student focus groups on issues and topics which impact a student's educational experience.
---