---
Welcome Working Adults
We have students just like you. Students who:
Work part-time.
Take care of familes.
Started and then stopped college
Have never been to college.
Are single parents or grandparents.
Are looking for a new career path and already have a degree.
Are Looking to get retrained or advance skills.
You might also look at classes for the Working Professional to upskill your career.
---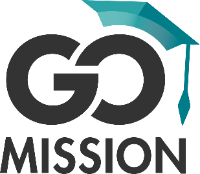 Mission Go App
Search and pay for your classes, log into Canvas, find a map, and chat with us on the go!
---
Benefits of Going to Mission College
Affordable Education ($46 per unit)
Less (or no) Debt
Better Paying Jobs Upon Graduation
Plenty of Parking
Classes on your schedule (online, evening, in-person)
Older students just like you!
---
Jacqueline is a Working Mom in College
Watch the story of Jaqueline and her daughter, Sabrina, both Mission College students. Jacqueline was a working mom who raised four kids and is completing her degree.
---
Kim Pagarillo's Success Story
Kinesiology student Kim Pagarillo's long journey through academia ended up teaching her to take responsibility for herself.
---
Non-Traditional Transfer student Daniel Waters
Daniel Waters transferred to San Jose State, coming back to school (and community college) after working. As a non-traditional student he credits Mission's Communication instructors in helping him succeed.